"I will answer your questions to the best of my ability, my dearest friends, and the answers may not always be on the level you expect. They may approach a different orientation, a new level, another angle, but that is then precisely what you need.
"I ask all of you to tune deeply into yourselves, for every question and every answer being presented here can be an aid to all who are present, who can apply every single thing on some level, although the answers will be particularly designed to help the person where he is now.
Now, who would like to ask?
– The Pathwork Guide, Q&A #237
Keywords, a collection of Jill Loree's favorite Q&As, is available for reading online or downloading as an ebook.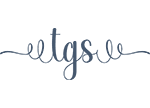 Laid end-to-end, the total volume of information on this site fills eight books. Thankfully there is Keywords, a single book filled with favorites.
In this powerful collection, Jill Loree combines her favorite questions asked of the Pathwork Guide about:
Jesus Christ

Religion

Reincarnation

The Spirit World

Death

The Bible

Prayer & Meditation

God

Read the Keywords Collection

CONTENTS
Jesus Christ
Making Peace with "Jesus Christ"
Communicating with the Spirit World

Religion
Eastern Religions vs. Christianity

Reincarnation
Making the Metaphysical Connection
Reincarnation Within Same Lifespan

The Spirit World
Developing Spiritual Qualities

Death
Assassination of President Kennedy

The Bible
The Gospel According to St. Thomas
Adam & Eve in the Garden of Eden

Prayer & Meditation

God
Share This! Choose Your Platform