If you lay out all of these Q&As end-to-end, it creates eight books. If you read all eight Pathwork Q&A books, you will never look at the world the same way again.
This website allows you to read all the Q&As online using the Next Topic link at the bottom of each page, or by selecting a topic from the sidebar.
As an option, you can read a PDF of any of the eight volumes. Read on your computer or forward the PDF to your Kindle or other reading device.
To read PDFs using Kindle:
Download the free Kindle app to any computer, tablet or phone
In Kindle, find your Send-to-Kindle email address under Settings (look for the gear symbol)
Email the PDF to your Kindle email address with the word "convert" in the Subject line.
Go to your Kindle library (in the Kindle app), look for Docs, then open and read the PDF like an eBook.
Note, Table of Content links and links to lectures may not be active on Kindle.
Overwhelmed? Try Keywords, a collection of Jill Loree's favorites.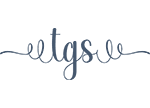 ~~~
~~~
~~~
~~~
~~~
~~~
~~~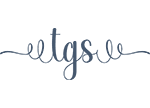 Arrangement of Pathwork Guide Q&As by Jill Loree
Visit Pathwork Foundation website for more.